Top Roofing Contractor in Indian River County
For 20 years now, homeowners and commercial property managers throughout Indian River County have trusted My Florida Roofing Contractor as their go-to partner for roofing services. As a local roofing company, we understand the unique roofing needs and challenges that property owners face here on the Treasure Coast. 
From hurricane season to high winds, heavy rains, and intense sunlight year-round, you need a roof that can stand up to it all—and our team at My Florida Roofing Contractor knows how to build a roof that lasts. 
Our Roofing Services in Indian River County
As full-service roofers, we provide a full selection of residential and commercial services to customers throughout Indian River County. This includes expert roof installation and replacement services, where our roofing professionals plan and build roofs that will last in the face of Florida's inclement weather, and reliable repair services to resolve roofing issues and extend the life of your roof. 
We also provide ongoing roof maintenance, including thorough diagnostic inspections so that you always know the status of your roof, as well as home exterior services to fully restore your property following a storm.
"My Florida Roofing removed and replaced my roof after damage from Hurricane Matthew. The entire process was stellar, from permit application through final inspection. There was always a project manager on site or available by phone, the crew was professional and respected my property. I would recommend this company without hesitation. Well done!" – Dana Skipper (Stuart, FL)
Your Roof Is Our Passion. Let Us Assist You With Your Next Roofing Project.
Family Owned & Operated Since 2004. Call Us Today!
Top-Quality Roofing Materials
The best roofs start with industry-leading roofing products that have been proven time and again to perform at a high level. We work with only the industry's top manufacturers for a wide variety of products, including traditional asphalt shingles, elegant tile, and highly durable metal roofing that stands up during storm season.
For commercial roofs, we install many types of flat and low slope roofing systems. We also regularly provide seal coating services to further protect commercial roofs against damage and moisture intrusion, including acrylic, silicone, and elastomeric seal coatings.
Why Choose My Florida Roofing Contractor in Indian River County?
You have many options for roofing services in Indian River County, but at My Florida Roofing Contractor we strive every day to separate ourselves from the rest of the pack. Here are a few of the top reasons our loyal customers have chosen to work with us over the past two decades:
We're united in providing top-shelf customer service.

Whether we're building a new roof or just making a repair, we aim for each and every one of our customers to have the best roofing experience possible. Our customer service is one of the top reasons why our customers sing our praises, with a 5.0 rating on Google Reviews and an A+ from the BBB.

We do all the little things right.

We don't cut corners during roofing projects. That means inspections before and after, constant communication with our customers, and not leaving a mess behind. We use Catch-All tarps to protect your home from debris and we always pick up after ourselves!

We're locally based and locally owned.

Some larger roofing companies will come from far out of town to offer their roofing services. But our roofing company is based right here in Indian River County, giving us an edge when it comes to understanding your unique roofing needs.

We're quick to respond—especially when it matters most.

Roofing problems don't operate on a regular schedule. When your roof is suddenly damaged by storms, you need a roofer you can count on to pick up the phone and be at your property quickly to assess and repair the damage.

We're full-service contractors.

Some roofers specialize in just a handful of services or products. Unfortunately, that can leave you calling multiple different companies just to repair your property after a storm. My Florida Roofing Contractor is a true full-service roofer that can handle all aspects of your roofing needs.
Get Started with a Roof Inspection Today!
Do you know what's going on over your head? Whether you have a residential or commercial roofing system, it's important to know the condition of your roof at all times. If it's been at least a year since your last inspection, now is the best time to schedule another with the roofing experts at My Florida Roofing Contractor. Contact us today! 
Schedule Your Free Estimate
There's no reason to wait – get a professional roof estimate, understand your options and make an informed decision!
"*" indicates required fields
Our Comprehensive Roofing Solutions
We offer a range of commercial and residential roofing services to help you keep your property safe, efficient and protected from Indian River County's weather conditions.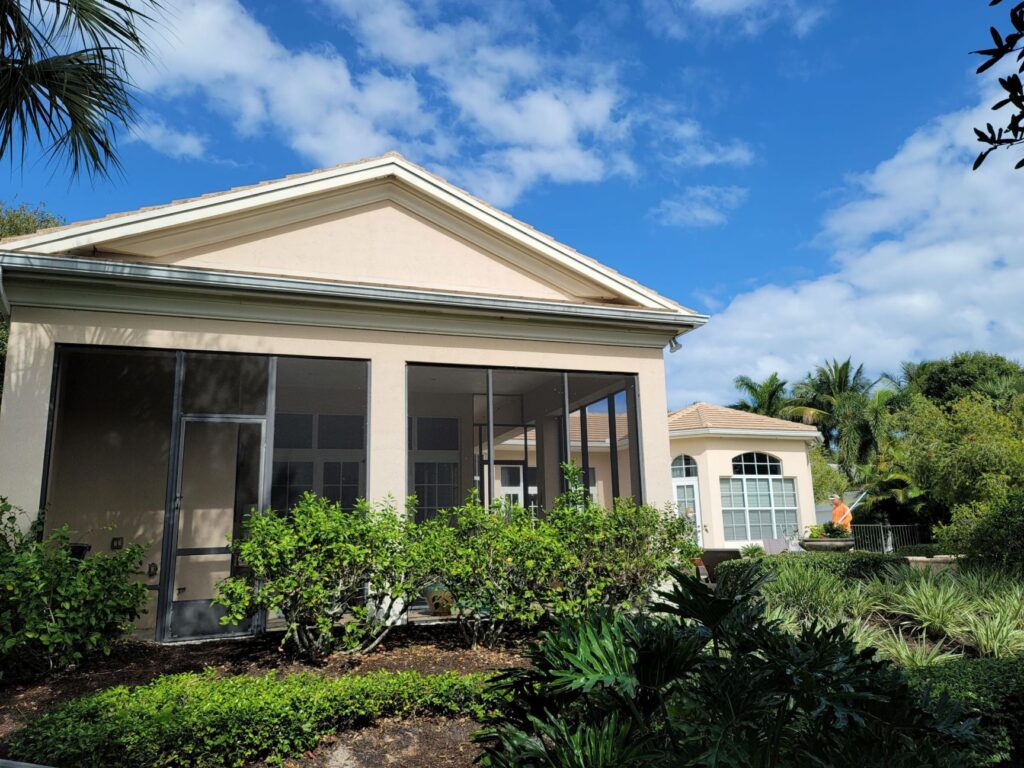 Residential Roofing
The roof of your home or property provides shelter,drainage and ventilation. The roof structure is covered with materials which overlap to make the roof water tight. Every roof has to be installed on a flat surface. If the roof decking is damaged, the sheathing will have to be replaced before applying any new roofing materials.
Roof Repairs
Our roofing services are the answer to any roof repair need you might have. The roof of your property provides shelter, 
drainage through gutters
 and 
roof ventilation
. The roof structure is covered with materials which overlap to make the roof water tight. Every roof has to be installed on a flat surface.
Commercial Roofing
Protect your business from harsh weather conditions with durable roofs provided My Florida Roofing Contractor. Serving customers in Treasure Coast, we provide commercial roofing services to fit your preferences, energy needs, building type and budget.
Seal Coating
Sealants are available in acrylic or silicone. My Florida Roofing Contractor , will work with you to determine which option is best for your roof based on the type of roof and budget. Seal Coating System is the perfect option to stop roof leaks on your commercial building  and save money on your energy costs.
A Project Manager Is Assigned To Every Customer!
We Make Roofing Easy!A Guide to Our Process
A Roofing Contractor  Locals Trust!
My Florida Roofing Contractor, which was formerly known as Reyes Group General Construction, was established in 2004. Rene Reyes is the Managing Director, Roofing Contractor, and Licensed Florida Building Inspector. Rene has over 25 years' experience in the roofing industry on all types of roofs: Tile roofs, Metal Roofs, Shingle Roofs, Roof repairs, etc. Rene began his career as a roofing mechanic, which helped him gain valuable experience with several notable Treasure Coast roofing companies. My Florida Roofing Contractor is proud to be the roofing contractor Vero Beach residents trust.