The Roofing Contractors Wabasso Relies On
Here in Wabasso, your roof has a lot to put up with. From hurricane season and severe storms to year-round wind, rain, and intense sunlight, there's a lot that can do a number on your roof. To make sure your roof is ready for the worst Mother Nature has to offer, it's important to partner with the best roofing contractors in Wabasso—and that's where we come in!
My Florida Roofing Contractor has been one of the top roofing contractors serving Wabasso for nearly 20 years. As a family-owned and locally operated business, we understand the unique roofing challenges homeowners and business owners face along Florida's Treasure Coast. With a full slate of roofing services, we're ready to make sure your roof is ready for anything.

Contact us today to schedule an inspection!
"My Florida Roofing removed and replaced my roof after damage from Hurricane Matthew. The entire process was stellar, from permit application through final inspection. There was always a project manager on site or available by phone, the crew was professional and respected my property. I would recommend this company without hesitation. Well done!" – Dana Skipper (Stuart, FL)
Your Roof Is Our Passion. Let Us Assist You With Your Next Roofing Project.
Family Owned & Operated Since 2004. Call Us Today!
Our Roofing Services
My Florida Roofing Contractor is a truly full-service roofing company. That means we provide a wide range of roofing solutions to perfectly match your needs, from residential roof repairs to full commercial roof replacements.
Residential Roofing Services
As a family-owned roofing company, we treat every residential roof as though it were protecting our own home. Protecting your loved ones starts with the roof over your head—so whether we're completing a repair or a full roof replacement, we're dedicated to making sure your roof will perform at its best. We work with a wide range of materials to suit your needs, fit your budget, and match your vision for your home—whether it's tried-and-true asphalt shingles or durable metal roofing.
Commercial Roofing Services
Your commercial roof is a major business asset. Not only does it represent a significant investment, but it plays a vital role in protecting your commercial property—along with employees, merchandise, equipment, and anything else that may be stored within. As a locally owned and operated business, we aim to be the top roofing contractors for business owners throughout Wabasso. Our commercial roofing services cover all your needs, from repairs to extend the life of your roof to full roof replacements that are carefully planned every step of the way.
The Advantages of a Local Roofing Company
For homeowners and business owners in Wabasso, it's important to work with roofing contractors located nearby or within your community. Local roofers provide many benefits for their customers, including:
Faster response times

Greater accountability to the community

Better knowledge of local building codes and regulations

An understanding of the area's unique roofing challenges
We make it our priority to be experts in all things Florida roofing, and as a locally owned roofing company, our roofing contractors live in the same communities as our customers.
Why Choose My Florida Roofing Contractor?
You have many roofing contractors to choose from here in Wabasso. So why should you choose My Florida Roofing Contractor as your trusted roofing partner? We're glad you asked!
Here at My Florida Roofing Contractor, we take pride in doing things right—all the way down to the little things that many roofers overlook. From thorough inspections to friendly customer service to just picking up after ourselves, we take every step we can to make sure your roofing experience goes as smoothly as possible. It's part of the reason why we maintain an A+ rating with the Better Business Bureau and 5.0 stars on Google Reviews!
Get Started with a Roof Inspection Today!
If you're looking for the best roofing contractors in Wabasso, look no further than My Florida Roofing Contractor. We offer all the high-quality roofing services you need, whether you're replacing your home's roof or looking for an ongoing commercial roof maintenance partner. With a focus on unmatched customer service, we'll make sure your roofing experience is the best you've ever had. 
Contact us today to schedule a roof inspection today and find out how we do things differently!
Schedule Your Free Estimate
There's no reason to wait – get a professional roof estimate, understand your options and make an informed decision!
"*" indicates required fields
Our Comprehensive Roofing Solutions
We offer a range of commercial and residential roofing services to help you keep your property safe, efficient and protected from Wabasso's weather conditions.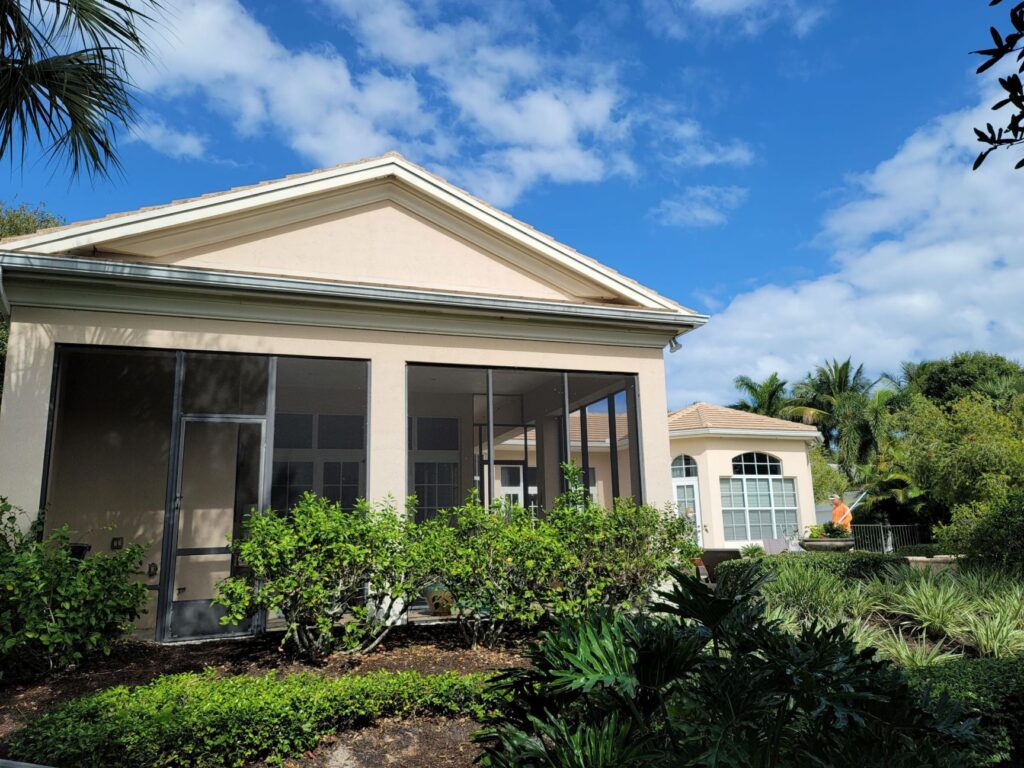 Residential Roofing
The roof of your home or property provides shelter,drainage and ventilation. The roof structure is covered with materials which overlap to make the roof water tight. Every roof has to be installed on a flat surface. If the roof decking is damaged, the sheathing will have to be replaced before applying any new roofing materials.
Roof Repairs
Our roofing services are the answer to any roof repair need you might have. The roof of your property provides shelter, 
drainage through gutters
 and 
roof ventilation
. The roof structure is covered with materials which overlap to make the roof water tight. Every roof has to be installed on a flat surface.
Commercial Roofing
Protect your business from harsh weather conditions with durable roofs provided My Florida Roofing Contractor. Serving customers in Treasure Coast, we provide commercial roofing services to fit your preferences, energy needs, building type and budget.
Seal Coating
Sealants are available in acrylic or silicone. My Florida Roofing Contractor , will work with you to determine which option is best for your roof based on the type of roof and budget. Seal Coating System is the perfect option to stop roof leaks on your commercial building  and save money on your energy costs.
A Project Manager Is Assigned To Every Customer!
We Make Roofing Easy!A Guide to Our Process
A Roofing Contractor  Locals Trust!
My Florida Roofing Contractor, which was formerly known as Reyes Group General Construction, was established in 2003. Rene Reyes is the Managing Director, Roofing Contractor, and Licensed Florida Building Inspector. Rene has over 25 years' experience in the roofing industry on all types of roofs: Tile roofs, Metal Roofs, Shingle Roofs, Roof repairs, etc. Rene began his career as a roofing mechanic, which helped him gain valuable experience with several notable Treasure Coast roofing companies. My Florida Roofing Contractor is proud to be the roofing contractor Vero Beach residents trust.