My Florida Roofing Company in Sebastian
My Florida Roofing Contractor is the go-to roofing company for top-quality commercial and residential roofing services in Sebastian, FL. We offer roof repairs, roof replacements, and roof restoration solutions that will help your roof stand up against the unique climate we face here on Florida's Treasure Coast. 
Founded two decades ago, My Florida Roofing Contractor is a true full-service roofing company that can handle all of your roofing needs. We have a strong focus on quality and customer care, and our company is widely known for our efforts to do even the little things right. When you work with our team, you'll get a top-quality service experience and a top-quality roof, all at a fair price. We guarantee it with our A+ Better Business Bureau rating!
"My Florida Roofing removed and replaced my roof after damage from Hurricane Matthew. The entire process was stellar, from permit application through final inspection. There was always a project manager on site or available by phone, the crew was professional and respected my property. I would recommend this company without hesitation. Well done!" – Dana Skipper (Stuart, FL)
A+ RATING with the Better Business Bureau

100% Satisfaction Guaranteed!

We're Licensed & Insured In The State of Florida!

Commercial & Residential Roofing

We Believe In Integrity & Work Lightning FAST!

With Over 15 Years of Experience
Your Roof Is Our Passion. Let Us Assist You With Your Next Roofing Project.
Family Owned & Operated Since 2004. Call Us Today!
A Full-Service Roofing Company Serving Sebastian, FL
At My Florida Roofing Contractor, we aim to be your go-to roofing company for all your needs in Sebastian, FL. Our services include a full slate of offerings for both homeowners and business owners. 
Residential Roofing Services
We've been family owned and operated throughout our time in business, which means we personally understand your residential roofing needs. We carefully plan and install roofing systems built to last even here in Florida, and if your roof becomes damaged you can call on our team for efficient, reliable repairs. Keeping your family safe is your #1 priority, so we make it our #1 priority, too! 
Commercial Roofing Services
Protecting your business—and your bottom line—starts with keeping your commercial property protected with a durable, reliable, long-lasting commercial roofing system. At My Florida Roofing Contractor, we build commercial roofing systems that are designed to deal with the most common roofing threats we face in Florida—from high winds and heavy rain to UV damage from intense sunlight. Our services also include regular roof maintenance, repairs, and roof restoration solutions to add years to the life of your roof.
What to Look for When Searching for a Roofing Company
Don't choose just any roofing company in Sebastian, FL! Here are a few factors you should consider when choosing a partner to complete a roof repair.
The contractor you choose must be insured.
Your contractor must have liability insurance and worker's compensation to secure your service and bid in case of mishaps. An uninsured contractor can lead to costly legal and medical fees if an accident were to occur on your property.
Make sure the company you choose is local.
An established business with a solid reputation in the community is a better bet than a company that's only operating locally with offices elsewhere. A five-year standard warranty is easier to guarantee when a company doesn't move, close, or vanish when trouble arises. A warranty is only as good as the reputation and durability of the roofing contractor providing it. So, when you're searching for a roofing company, be sure to source locally.
The cheapest price isn't always the best price.
People that do roofing on the side or operate out of a truck may offer cheaper prices, but the cost may be greater in the long run since work isn't covered under a reputable roofing company's guarantee. Problems that arise from shoddy work, defunct materials, or improperly installed sealant can lead to more damage and out of pocket costs.
Communication is key for success.
Have other contractors ignored your calls or failed to follow through with documentation and bids? We suggest you get your job details in writing so you have a clear idea of what to expect and what your completion date is going to be. Make sure you're satisfied with the terms, payments, and dates before workers begin so you can track their progress.
References are important. 
Shoddy work can lead to serious damage to your home, so it's important to know who you're working with. Ask your contractor for references to ensure they file the proper permits, stick to the estimated budget, complete their work on time, and see if their prior customers are satisfied with the quality of their work.
My Florida Roofing Contractor Meets All of Your Needs!
My Florida Roofing Contractors have been licensed and insured for nearly two decades, and we guarantee top quality work at affordable prices. We pride ourselves on integrity, open communication, and unmatched customer satisfaction, as attested by our many happy reviewers on Google. If you're searching for a roofing company in Sebastian, look no further than My Florida Roofing Contractor! Reach out to us today to get started.
Schedule Your Free Roof Inspection Today
There's no reason to wait – get a professional roof inspection quickly at no cost to you.
"*" indicates required fields
Our Comprehensive Roofing Solutions
We offer a range of commercial and residential roofing services to help you keep your property safe, efficient and protected from Sebastian's weather conditions.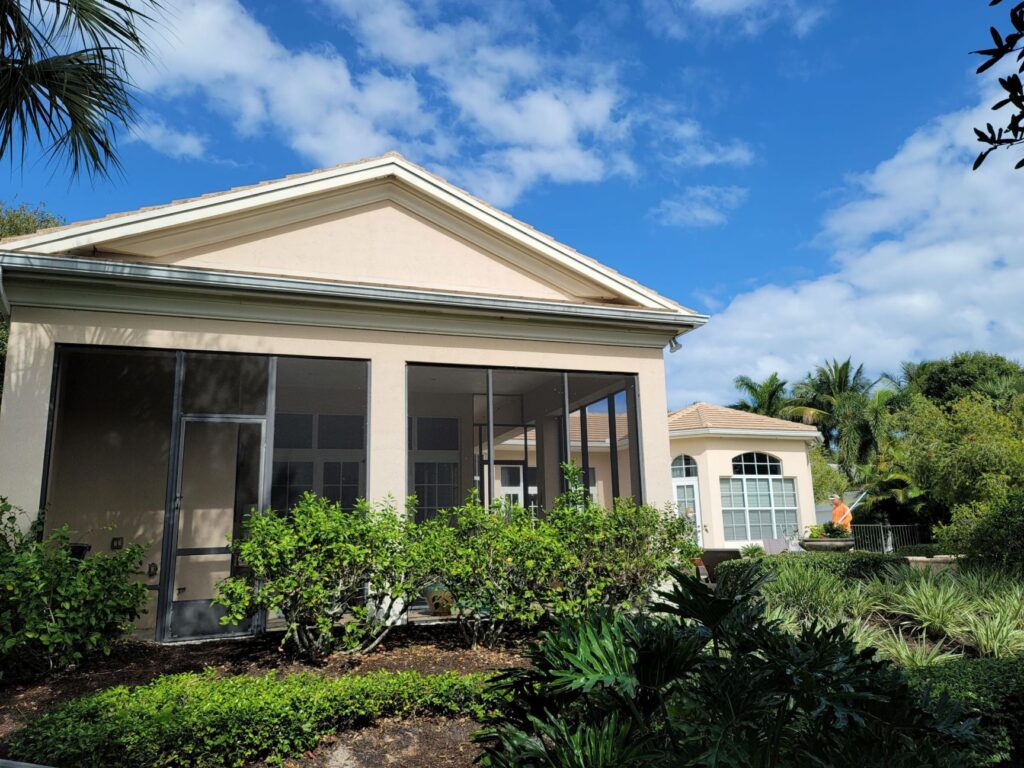 Residential Roofing
The roof of your home or property provides shelter,drainage and ventilation. The roof structure is covered with materials which overlap to make the roof water tight. Every roof has to be installed on a flat surface. If the roof decking is damaged, the sheathing will have to be replaced before applying any new roofing materials.
Roof Repairs
Our roofing services are the answer to any roof repair need you might have. The roof of your property provides shelter, 
drainage through gutters
 and 
roof ventilation
. The roof structure is covered with materials which overlap to make the roof water tight. Every roof has to be installed on a flat surface.
Commercial Roofing
Protect your business from harsh weather conditions with durable roofs provided My Florida Roofing Contractor. Serving customers in Treasure Coast, we provide commercial roofing services to fit your preferences, energy needs, building type and budget.
Seal Coating
Sealants are available in acrylic or silicone. My Florida Roofing Contractor , will work with you to determine which option is best for your roof based on the type of roof and budget. Seal Coating System is the perfect option to stop roof leaks on your commercial building  and save money on your energy costs.
A Project Manager Is Assigned To Every Customer!
We Make Roofing Easy!A Guide to Our Process
A Roofing Contractor  Locals Trust!
My Florida Roofing Contractor, which was formerly known as Reyes Group General Construction, was established in 2004. Rene Reyes is the Managing Director, Roofing Contractor, and Licensed Florida Building Inspector. Rene has over 25 years' experience in the roofing industry on all types of roofs: Tile roofs, Metal Roofs, Shingle Roofs, Roof repairs, etc. Rene began his career as a roofing mechanic, which helped him gain valuable experience with several notable Treasure Coast roofing companies. My Florida Roofing Contractor is proud to be the roofing contractor Vero Beach residents trust.