Best Roofers in Fellsmere
My Florida Roofing Company in Fellsmere
We're a family owned and operated roofing company serving Fellsmere FL providing Commercial and Residential Roofing services. We specialize in Roof Seal Coating and Roof Restoration Services and Repairs. We are experienced in other roof services such as: TPO, Metal, Shingles and Tile Roofs.
For over 25 years, the experienced roofing professionals at My Florida Roofing Contractor has been working with homeowners, building owners and property managers to solve their roofing problems. If you're searching for a "roofing contractor near me", look no further than to the professionals of My Florida Roofing Contractor.
"My Florida Roofing removed and replaced my roof after damage from Hurricane Matthew. The entire process was stellar, from permit application through final inspection. There was always a project manager on site or available by phone, the crew was professional and respected my property. I would recommend this company without hesitation. Well done!" – Dana Skipper (Stuart, FL)
A+ RATING with the Better Business Bureau

100% Satisfaction Guaranteed!

We're Licensed & Insured In The State of Florida!

Commercial & Residential Roofing

We Believe In Integrity & Work Lightning FAST!

With Over 15 Years of Experience
Your Roof Is Our Passion. Let Us Assist You With Your Next Roofing Project.
Family Owned & Operated Since 2004. Call Us Today!
Fellsmere Roofing Services
Fellsmere boasts some of the nation's most beautiful orange groves, but its regular rain, wind, and humidity can cause serious wear on your roof. It is essential to take good care of your roof- it's one of the most important components of your personal or commercial property, and without proper maintenance can cost you a lot of money. Protect yourself, your family, and your property with a properly maintained or replaced roof. Even waiting just "one more year" on necessary repairs or replacements can cost you money in the long run, and you don't want to be stranded with a leaky roof armed only with buckets! My Florida Roofing Contractor is one of the best roofing contractors Vero Beach FL has to offer, and if you're ever looking for industrial roofing contractors for your Fellsmere roofing needs, call us today!
What to Look For In A Roofing Contractor
So you're looking for a roofing contractor who does high-quality work that fits your budget and needs. Roof replacement is a large investment of time and money in your home or business, so it is important to pick the right roofing contractor. My Florida Roofing Contractor provides private and commercial roofing to fit your preferences, energy needs, budget, and building type. We use only the highest quality materials and state-of-the-art installation techniques to build you a long lasting, durable roof. Almost all states require residential roofing contractors to have some type of license, and we have been fully outfitted and licensed in good standing for over a decade.
Another thing to look for in your roofing contractors is established history. Look for residential or industrial roofing contractors who have a long history of quality work in your area. Don't trust your roof to a newbie contractor that has only been in business for a short amount of time, because an established track record is essential in determining if a new contractor possesses the skills and experience to do an optimal job on your roof. My Florida Roofing Contractor has been in business for 15 years, and has a reputation of quality service in the Treasure Beach area. If you're looking up "roofing contractors vero beach fl," My Florida Roofing Contractor is one of the most established and reputable contractors you can call.
Top Industrial Roofing Contractors
Communication with your contractor is crucial. Make sure you can easily communicate with the contractor and that they are available to answer your questions and provide comprehensive information about your roof. My Florida Roofing Contractor provides on-site consultation to all homes and commercial buildings, and will make sure your industrial or private property gets the attention that it deserves. Our employees and subcontractors are all highly trained and use top-of-the-line techniques and materials to service your roof. We provide a warranty for all completed projects, so you can rest easy that our work on your roof will last!
Contact Us Today
My Florida Roofing Contractor is one of the top roofing contractors Vero Beach FL has to offer. The next time you're looking for Fellsmere industrial roofing contractors that deliver premium service and quality installations, give us a call!
Schedule Your Free Estimate
There's no reason to wait – get a professional roof estimate, understand your options and make an informed decision!
"*" indicates required fields
Our Comprehensive Roofing Solutions
We offer a range of commercial and residential roofing services to help you keep your property safe, efficient and protected from Fellsmere's weather conditions.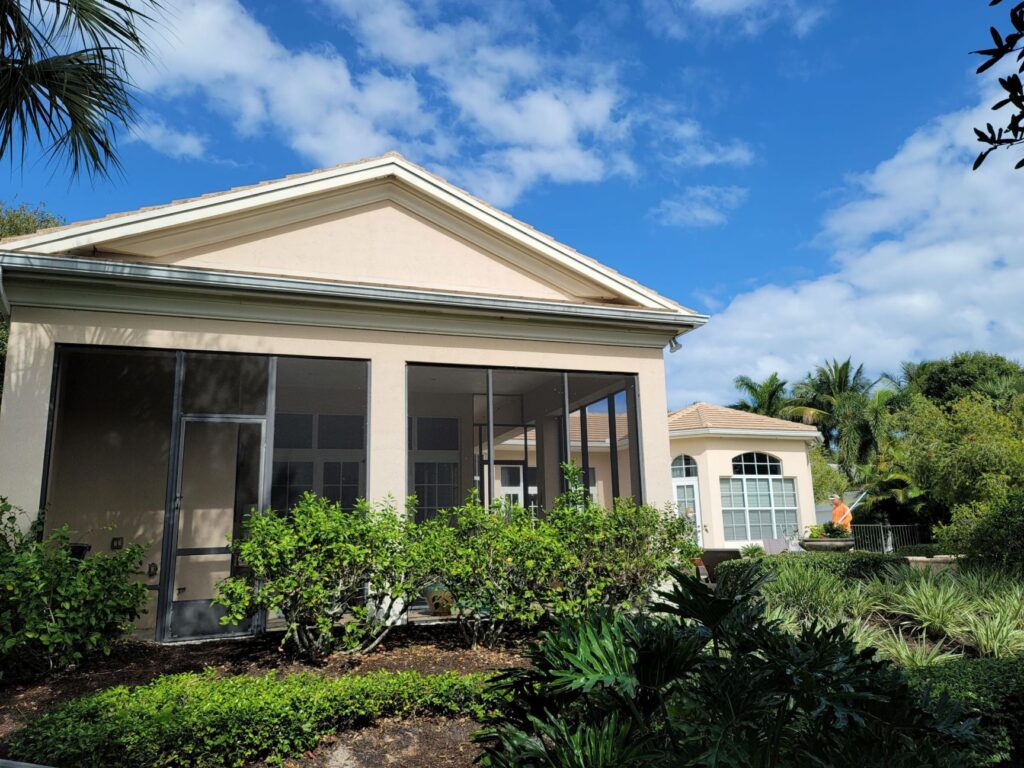 Residential Roofing
The roof of your home or property provides shelter,drainage and ventilation. The roof structure is covered with materials which overlap to make the roof water tight. Every roof has to be installed on a flat surface. If the roof decking is damaged, the sheathing will have to be replaced before applying any new roofing materials.
Roof Repairs
Our roofing services are the answer to any roof repair need you might have. The roof of your property provides shelter, 
drainage through gutters
 and 
roof ventilation
. The roof structure is covered with materials which overlap to make the roof water tight. Every roof has to be installed on a flat surface.
Commercial Roofing
Protect your business from harsh weather conditions with durable roofs provided My Florida Roofing Contractor. Serving customers in Treasure Coast, we provide commercial roofing services to fit your preferences, energy needs, building type and budget.
Seal Coating
Sealants are available in acrylic or silicone. My Florida Roofing Contractor , will work with you to determine which option is best for your roof based on the type of roof and budget. Seal Coating System is the perfect option to stop roof leaks on your commercial building  and save money on your energy costs.
A Project Manager Is Assigned To Every Customer!
We Make Roofing Easy!A Guide to Our Process
A Roofing Contractor  Locals Trust!
My Florida Roofing Contractor, which was formerly known as Reyes Group General Construction, was established in 2004. Rene Reyes is the Managing Director, Roofing Contractor, and Licensed Florida Building Inspector. Rene has over 25 years' experience in the roofing industry on all types of roofs: Tile roofs, Metal Roofs, Shingle Roofs, Roof repairs, etc. Rene began his career as a roofing mechanic, which helped him gain valuable experience with several notable Treasure Coast roofing companies. My Florida Roofing Contractor is proud to be the roofing contractor Vero Beach residents trust.