Book Your Free Estimate Today!
As leading experts in metal roofing, the craftsman here at My Florida Roofing Contractor have extensive experience repairing and replacing all types of metal roofing including:
Standing Seam
Metal Shingles
Metal Tiles
We work closely with our customers to pick the best look for their home, from southern to tropical styles, and from traditional colors to vibrant options to make your home stand out.
If you're looking to upgrade your home to metal roofing, or repair an existing metal roof, give us a call at  (772) 453-7219 or get in touch online. We look forward to helping you tackle your next metal roofing project!
A Roofing Contractor  Locals Trust!
My Florida Roofing Contractor, which was formerly known as Reyes Group General Construction. Rene Reyes is the Managing Director, Roofing Contractor, and Licensed Florida Building Inspector. Rene has over 25 years' experience in the roofing industry on all types of roofs: Tile roofs, Metal Roofs, Shingle Roofs, Roof Repairs, etc. Rene began his career as a roofing mechanic, which helped him gain valuable experience with several notable Treasure Coast roofing companies. My Florida Roofing Contractor is proud to be the roofing contractor Vero Beach residents trust.
Need roof financing?
No Problem!
Our Residential Roofs start at just $289/month!
Call or Text Us for Details:  (772) 206-4506
Our Comprehensive Roofing Solutions
Our extensive experience as both a contractor and a Licensed Florida Building Inspector uniquely positions us to meet all of your residential and commercial roofing needs. We specialize in the repair and replacement of tile, metal and asphalt shingle roofs.
Schedule your free estimate today and discover why the area's most discerning contractors trust us with all of their roofing needs.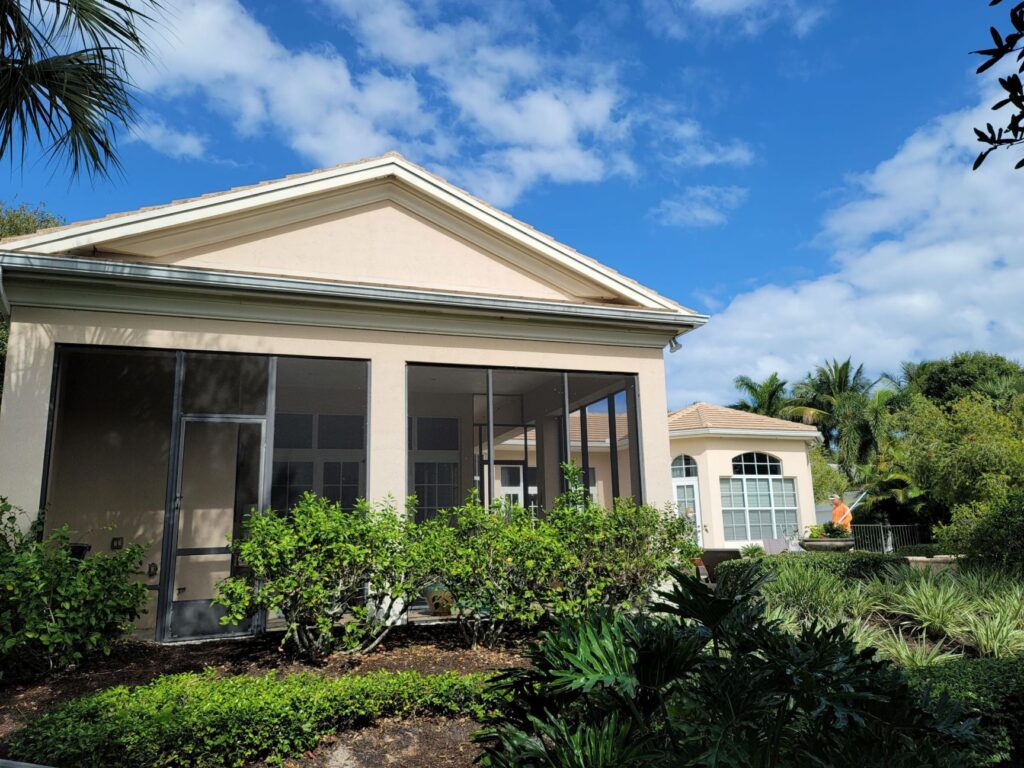 Residential Roofing
The roof of your home or property provides shelter,drainage and ventilation. The roof structure is covered with materials which overlap to make the roof water tight. Every roof has to be installed on a flat surface. If the roof decking is damaged, the sheathing will have to be replaced before applying any new roofing materials.
Roof Repairs
Our roofing services are the answer to any roof repair need you might have. The roof of your property provides shelter, 
drainage through gutters
 and 
roof ventilation
. The roof structure is covered with materials which overlap to make the roof water tight. Every roof has to be installed on a flat surface.
Commercial Roofing
Protect your business from harsh weather conditions with durable roofs provided My Florida Roofing Contractor. Serving customers in Treasure Coast, we provide commercial roofing services to fit your preferences, energy needs, building type and budget.
Seal Coating
Sealants are available in acrylic or silicone. My Florida Roofing Contractor , will work with you to determine which option is best for your roof based on the type of roof and budget. Seal Coating System is the perfect option to stop roof leaks on your commercial building  and save money on your energy costs.
Your Roof Is Our Passion. Let Us Assist You With Your Next Roofing Project.
Family Owned & Operated Since 2004. Call Us Today! (772) 453-7219